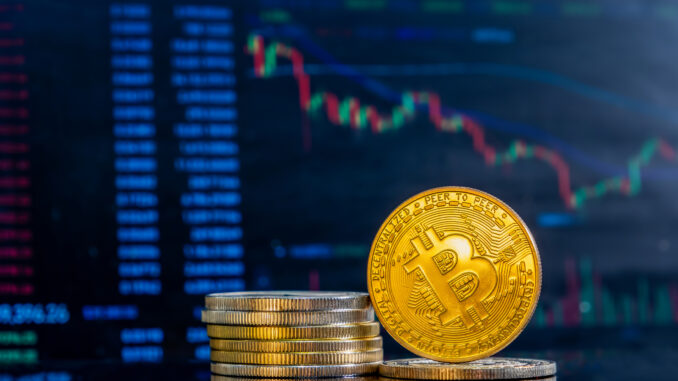 In today's fast-paced financial world, trading has become more accessible than ever, thanks to the proliferation of broker apps. These apps provide a user-friendly interface for buying and selling stocks, cryptocurrencies, and other assets. If you're looking to venture into the world of trading, it's crucial to choose the right broker app that suits your needs. In this article, we'll explore the top 10 broker apps that can help you achieve your financial goals.
Table of Contents
Introduction
eToro
Robinhood
TD Ameritrade
Fidelity
Interactive Brokers
Coinbase
Binance
Webull
TradeStation
Conclusion
FAQs
1. Introduction
Trading has evolved significantly in recent years, with technology playing a pivotal role. Broker apps have democratized trading, allowing individuals to invest in various financial instruments with ease. In this article, we'll delve into the top 10 broker apps that cater to traders of all levels.
2. eToro
eToro is a well-known social trading platform that enables users to invest in stocks, cryptocurrencies, and commodities. Its unique feature is the ability to follow and copy the trades of successful investors, making it an excellent choice for beginners.
3. Robinhood
Robinhood gained fame for its commission-free trading. It offers a simple and intuitive interface, making it an attractive option for newcomers to the stock market. Users can trade stocks, options, and cryptocurrencies without worrying about hefty fees.
4. TD Ameritrade
TD Ameritrade boasts a powerful trading platform, thinkorswim, which is favored by experienced traders. It offers a wide range of investment options, advanced charting tools, and extensive research resources.
5. Fidelity
Fidelity is a trusted name in the financial industry. Its app provides a comprehensive set of tools for trading and investing, along with educational resources to help users make informed decisions.
6. Interactive Brokers
For the serious trader, Interactive Brokers offers a sophisticated platform with low-cost trading options. It's ideal for those who require advanced trading tools and access to global markets.
7. Coinbase
Coinbase is one of the leading cryptocurrency exchange platforms. It's user-friendly and caters primarily to cryptocurrency enthusiasts. Coinbase is a great choice for those looking to invest in digital assets like Bitcoin and Ethereum.
8. Binance
Binance is another top-notch cryptocurrency exchange platform with a wide range of trading pairs and features. It's known for its low trading fees and robust security measures.
9. Webull
Webull is a commission-free trading app that offers extended trading hours. It's perfect for traders who want to seize opportunities in the pre-market and after-hours sessions.
10. TradeStation
TradeStation is a versatile broker app that caters to both beginners and experienced traders. It provides access to a wide range of markets, along with powerful analytical tools.
Conclusion
Choosing the right broker app is a crucial decision for any trader. Each of the top 10 broker apps mentioned in this article offers unique features and caters to different trading styles and preferences. Before making your choice, consider your investment goals, trading experience, and the assets you wish to trade.
FAQs
Are these broker apps available for both Android and iOS?

Yes, most of these broker apps are available on both Android and iOS platforms.

Which broker app is best for beginners?

Robinhood and eToro are excellent options for beginners due to their user-friendly interfaces.

Do I need a lot of money to start trading with these apps?

No, many of these apps allow you to start with a small amount of capital.

Are these apps safe and secure for trading?

Yes, all the apps mentioned prioritize security and employ encryption to protect your data.

Can I trade cryptocurrencies on all of these apps?

No, not all of them offer cryptocurrency trading. Coinbase and Binance are known for their crypto offerings.