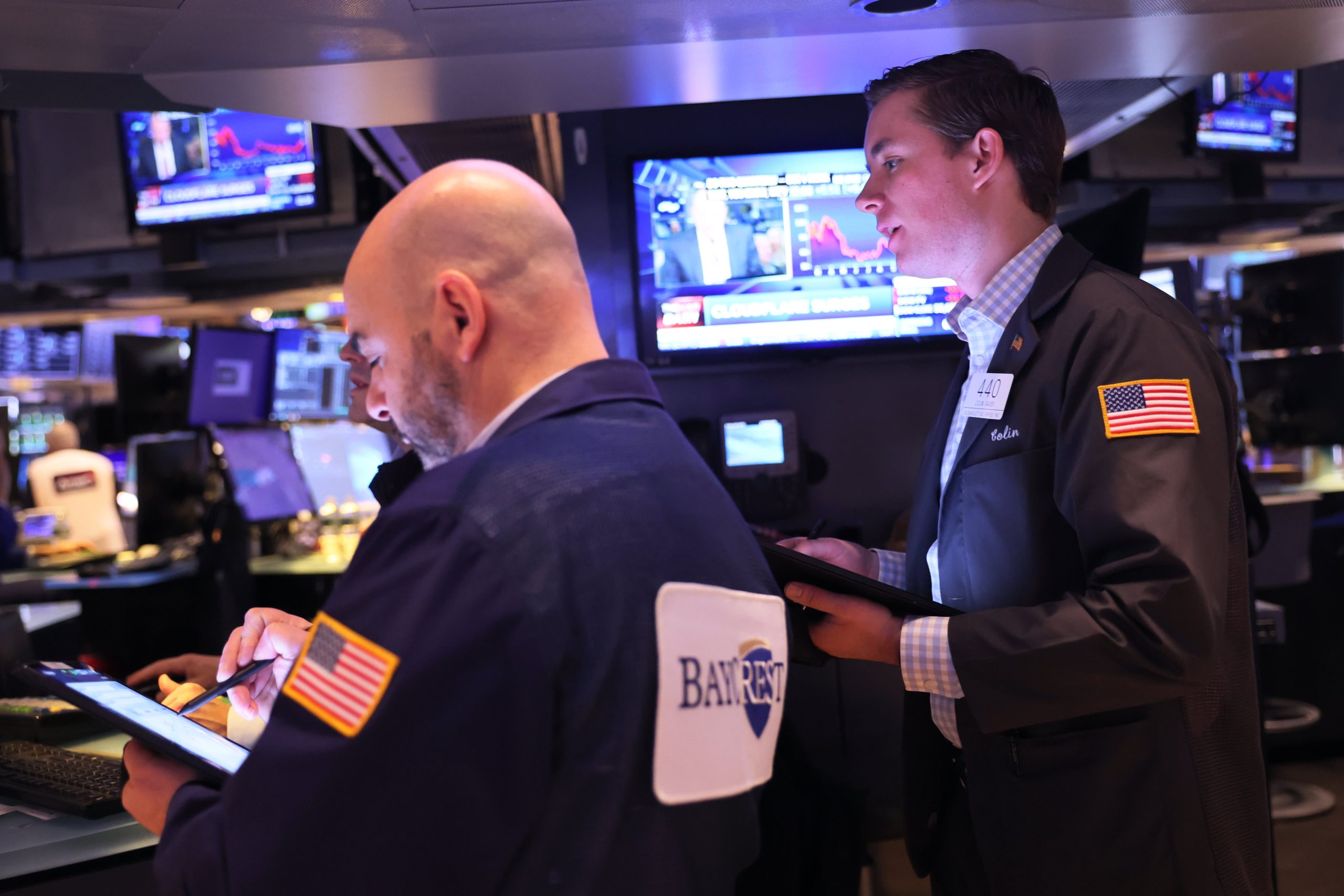 20 Minutes Ago
The first quarter will mark a high for the stock, said JPMorgan
Stocks have been rolling since October, with the S&P 500 up 14.4% after hitting a closing low of 3,577 on Oct. 12. However, JPMorgan doesn't think the good times will last.
"Big picture, we believe that the equity rally that started last October, and which we expect to be driven by peak bond yields/CPI, China's reopening, and falling European gas prices, is unlikely to have fundamental confirmation for the next period. Going any further higher as the year goes on," equity strategist Mislav Matejka wrote in a note Monday. "Q1 in our view is likely to mark the high point of the market."
Matejka also noted he prefers international stocks to US stocks, especially since technology is likely to continue to struggle in the future.
View chart…
Stock since October
"We don't believe the US will be a good place to hide this time, as Technology moves from secular to cyclical," he said. "Despite our view of peak bond yields from October, when we suggested closing shorts in Tech, the sector is unlikely to be a sustainable leader; prices are still not far from all-time highs."
"This is not a great starting point. Going forward, we do not believe that Tech will be immune to potential revenue disappointment in a downturn, unlike the past decade."
—Fred Imbert, Michael Bloom
11 Hours Ago
Investors are keeping a close eye on the latest CPI data this week
Investors are looking to data on the consumer price index on Tuesday, as well as retail sales, to gauge the latest inflation.
Economists surveyed by Dow Jones had expected a 0.4% rise in headline CPI on a monthly basis, as well as a 6.2% gain from a year earlier.
Traders will be watching the CPI reading for a better understanding of how the Federal Reserve will proceed with its monetary policy to fight inflation.
— Hakyung Kim
11 Hours Ago
Where the major averages stand
The major averages all come from losing weeks.
The S&P and Nasdaq had their biggest weekly losses since December, dropping 1.11% and 2.41%, respectively. Even though the Dow saw gains on Friday, it also ended down 0.17%.
The Dow has posted its smallest year-to-date gain, up 2.18%. Meanwhile, the S&P was 6.54% off its record and the Nasdaq was 12.82%.
— Hakyung Kim
12 hours ago
Dow and S&P 500 futures opened flat on Sunday
S&P 500 futures opened at 4,097.50, after the benchmark index closed at 4,136.48 Friday. Futures related to the Dow Jones Industrial Average opened at 33,897 late Sunday after the index finished Friday's session at 33,869.27.
Nasdaq 100 futures traded at 12,334 The Nasdaq Composite ended Friday's session at 11,718.12.
— Hakyung Kim
#Stock #futures #changed #Wall #Street #recover #rough #week #Live #updates