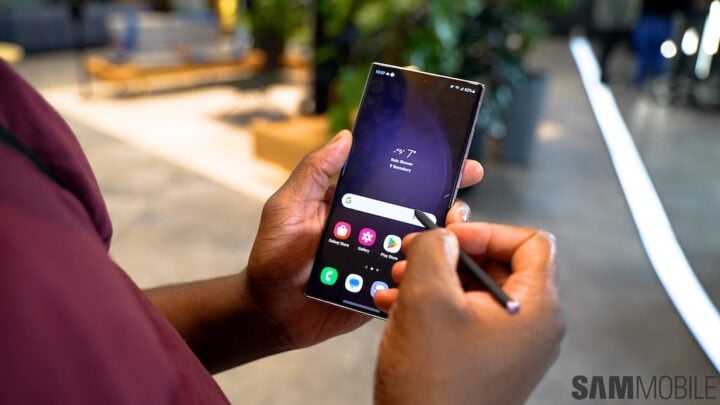 Valentine's Day is tomorrow and if you haven't bought a gift for someone special in your life yet, you should hurry up and get one! The best gifts are the ones we don't expect to receive because they make us feel warm and fuzzy inside.
Samsung wants to make its many customers feel special on February 14th. That's why Samsung started sending Valentine's gifts early to more than 100 million Samsung Galaxy users worldwide.
One UI 5.1 is the perfect Valentine's Day gift
We've talked about Samsung's impressive speed with software updates this year. The company is very quick to release new updates to eligible devices. The launch of One UI 5.0 has been one of the fastest from the company.
At Unpacked earlier this month, Samsung unveiled the Galaxy S23 series and as expected, the new handsets come with One UI 5.1. This is a minor upgrade to custom skins but brings some new features and changes.
It usually takes companies a few months to release minor upgrades to other devices that are eligible for that. However, just two weeks after the Galaxy S23 series was announced, Samsung has now started rolling out the One UI 5.1 update for older devices. Bear in mind that the Galaxy S23 series hasn't even been released yet!
The following devices have received the One UI 5.1 update so far:
It is only a matter of time before other eligible devices receive the One UI 5.1 update from Samsung. This will include most of the Galaxy phones launching in 2021 and 2022, even the mid-range Galaxy A52/A53 and A72/A73 handsets. Some mid-range and flagship phones launching in 2019 and 2020 may also eventually get One UI 5.1, even though they have received the last major Android upgrade.
Check out our handy One UI 5.1 video guide below to learn more about all the new features and improvements.
#million #Samsung #Galaxy #users #received #early #Valentines #gifts