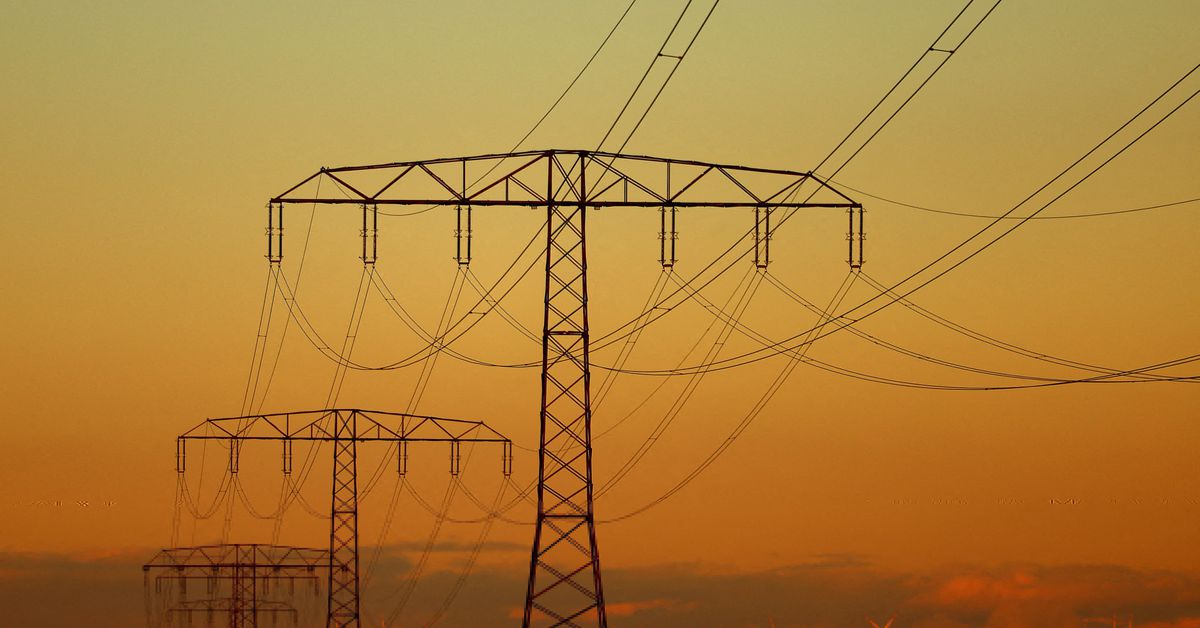 BRUSSELS, February 13 (Reuters) – Denmark, Germany, Netherlands, Estonia, Finland, Luxembourg and Latvia have warned Brussels against rushing into major changes to the European Union's electricity market in response to the energy crisis, calling instead for limited adjustments to the system .
The European Commission is working on an overhaul of EU electricity market regulations, with an aim to better cushion consumer bills from soaring fossil fuel prices and avoid a repeat of the spice spike in electricity sparked last year by cuts to Russian gas supplies.
The seven countries, led by Denmark, said in a letter that Europe's existing market design had driven electricity prices lower for years, helped expand renewable energy, and ensured enough power was produced to meet demand and avoid shortages.
"We must resist the temptation to kill the golden goose, our single market for electricity in the last decade," said Lars Aagaard, Denmark's energy minister.
Latest Updates
See the other 2 stories
Countries say there is some room for improvement, especially given soaring electricity costs last year. But any changes must ensure markets function and encourage massive investment in renewables, they say.
"Any reform that goes beyond targeted adjustments to the existing framework must be supported by an in-depth impact assessment and must not be adopted in a crisis mode," said the letter to the Commission, seen by Reuters.
Other countries, including Spain and France, are seeking deeper reforms. Spain has proposed switching to long-term, fixed-price contracts for power generation, to try to limit price spikes.
The seven countries said in their letter that schemes to do this – such as contracts for difference (CfDs) – could play a role but they needed to be voluntary, focus on new-generation renewables, and remain "reacting" to the market.
Power industry lobby group Eurelectric has also warned against mandating CfD, which it says could undermine competition in the power market and deter investors.
In their letter, seven countries supported an idea that had been mooted by the Commission to make it easier for consumers to choose between fluctuating and fixed-price electricity contracts.
But they rejected another Commission suggestion to extend EU temporary measures that pulled back windfall revenue from non-gas generators.
"That could jeopardize investors' confidence in the investment needed," the countries said in the letter, citing EU estimates that hundreds of billions of euros in renewable energy investments are needed each year to help countries exit Russian fossil fuels.
Reported by Kate Abnett; Edited by Paul Simao
Our standard: The Thomson Reuters Principles of Trust.
#Countries #warn #shakeup #energy #markets #crisis #mode